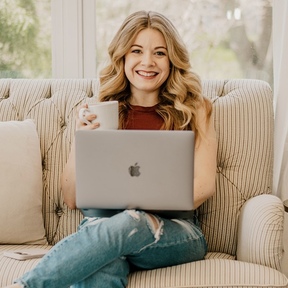 Sarah is a Nutritional Therapy Practitioner (NTP), Dietary Supplement Specialist (DSS), and AIP Certified Coach with a B.S. in Nutrition and Dietetics. Sarah is passionate about supporting individuals with digestive issues. Diagnosed with Ulcerative Colitis in 2014, Sarah has personally experienced the transforming power of a nutrient dense, whole foods diet. When working with clients, Sarah puts a strong emphasis on education so that clients feel empowered to be their own health advocates. Sarah respects each persons bio-individuality and tailors all recommendations around a persons individual health history. There is absolutely no one size fits all approach!
Sarah offers nutritional support and customized lifestyle and supplement support for:
- Crohn's disease and Ulcerative Colitis
- Bloating
- Acid Reflux (GERD)
- SIBO
- Diarrhea
- Constipation
- Celiac disease
- IBS
… and much more!
Learn more about Sarah
Website: www.nourishedgut.org
Follow on Instagram www.Instagram.com/thenourishedgut
Like on Facebook www.Facebook.com/nourishedgut
No followed people