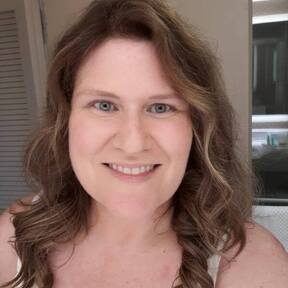 Certified Nutrition Coach (NASM) that has helped thousands in their weight loss journey. I work with clients taking GLP-1 medications like Mounjaro, Ozempic, and Wegovy. My goal is to help you create lifestyle changes that can be sustainable forever. I personally take GLP1 medications and understand how obesity is a chronic condition. I have lost over 125 pounds in my weight loss journey. My clients like working with me because I am relatable and practical. I am a problem solver and am passionate about helping my clients.
Being a nutritionist, I can create macros and make suggestions on meals. I do not give food plans, but I help you plan your meals. I have been coaching for 5 years with lots of client experience. I am very confident in my knowledge and my practice. I am compassionate, empathetic, and non-judgmental.
I hold a Bachelor's Degree in Natural Science and Mathematics and multiple health certifications from NASM (National Academy of Sports Medicine). I am also HIPAA compliance certified.
No followed people