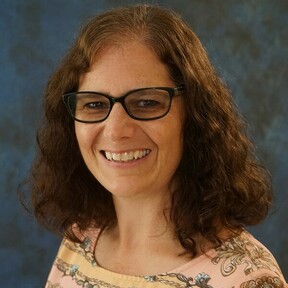 Hello!
I'm Pamela and I am a Certified Health Education Specialist (CHES), which means I am certified to promote health and prevent disease, increase your awareness of screening programs to identify many health conditions, help you understand medical diagnoses and options for treatment, connect you with trustworthy resources to teach you how to stay healthy, and educate you about risk factors for disease and behaviors to improve wellness. I was trained to use evidence-based skillful conversation and utilize clinical strategies and interventions to actively and safely engage my clients in health behavior change to better self-manage their health, health risk, and acute or chronic health conditions.
I have been a registered nurse (RN) for over 30 years, which has given me substantial knowledge of patient/client assessment, planning, intervention, and evaluation of care and outcomes for all health conditions. My nursing experiences has also enabled me to acquire and develop the skill of being an active listener! I truly believe that actively listening to people is one of the most satisfying parts of my job and is the only way to help my clients be healthy and well! I have experience and expertise in working with people from all walks of life and I can build a rapport with my clients very easily. I have a collaborative relationship with my clients and enjoy working with my clients to come up with health and wellness plans that work for them!
I have been a nurse educator (MSN-ED) for 13 years teaching undergraduate nursing students how to care for others. This work experience has enabled me to effectively present information in interesting ways that will motivate my clients into action. I have learned how to accurately interpret people's level of understanding and modify instruction to accommodate people's learning styles. In addition, I have the skill to communicate health information in clear and accessible ways and develop trust with my clients. I feel very comfortable in giving and receiving feedback as well!
I am a researcher and life-long learner! I am currently a PhD student in the Health Education and Promotion Program at Kent State University, which means that I will strive to help my clients adopt healthy behaviors and healthy lifestyles through leadership and research. I have access to up-to-date sources on health and wellness that are valid and reliable. I also have extensive knowledge of governmental and non-governmental websites and resource materials as related to health and wellness that I can utilize when coaching on a variety of health and wellness topics.
Personally, I absolutely love health and wellness! I am an active participant in my workplace wellness programs. I regularly participate in exercise programs (yoga, body toning, cardio kickboxing), wellness challenges and classes, instructional webinars, and have served on a few wellness committees. I was diagnosed with an autoimmune disease over 20 years ago and I have found that being healthy and well has helped me to lower my stress levels and decrease inflammation. I have also found that maintaining good nutrient levels have provided my body with the tools it needed to begin to heal.
I genuinely want to help you feel as good as you can be by sharing my knowledge and experience with you. I am here for you! I am located in the Eastern Standard Time Zone in the 44266 zip code area if you want to book a session with me.
No followed people