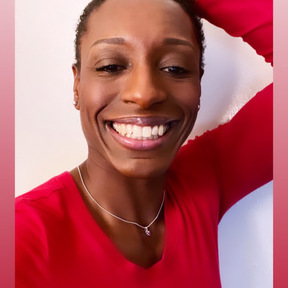 Hi, my name is Vakiesha and I am here to support you on your path toward personal improvement. I have an educational background in psychology and am a certified addictions specialist. In addition to my expertise in therapeutic practices I hold several specialty certifications in Life Coaching technique. Additionally, I hold several fitness certifications and teach aerial and Pilates classes. If you are reading this, you are ready for personal transformation. My goal is to help you make the most of this growth experience.
Our coaching sessions will be personalized and involve Law of Attraction, Mindfulness, and Cognitive Behavioral Therapy techniques. Coaching with me is a casual collaboration to identify and remove blocks, shift focus, and move toward the change you desire. Together we will shift your narrative and elevate your experience.
I am located in Colorado and am the proud mother of two amazing young adults. Self development has always been a large part of my life and the underlying purpose of all I do is to help others see the best in themselves. Welcome to your journey.
"The wound is the place where the light enters you." -Rumi
The change you seek may be in the area of personal goals, confidence, manifestation, emotional regulation, relationships, health, or general self development. Schedule a call today and let's allow your light to shine through.
If you do not see a time/day that works for you listed, send a direct message and we will get you scheduled.
No followed people