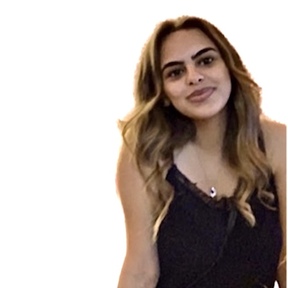 Hi!
I am Rana Samad. A health coach, nutritionist, and active life enthusiast. Having personally dealt with my own chronic illnesses stemming from chronic stress and inflammation, I have become an advocate for finding our own health, accepting and navigating our chronic illnesses, and managing chronic stress and inflammation through lifestyle changes.
My interest in navigating health began when I received my bachelor's degree in Nursing. I then went on to receive a master's degree in Nutrition Interventions, Communications and Behavior Change from Tufts University in 2022. Most recently, I became an Integrative Nutrition Health Coach from the Integrative Institute for Nutrition (IIN).
Around 80% of doctors visits are due to stress-related symptoms and disorders. While each person reacts to and deals with stress differently, it can leave a big impact on our physical and mental health. Through my health journey and discovery, I have learned how individual and distinct health truly is and how important it is to treat each individual's health as a separate entity where one size really does not fit all. My aim is to help you find your version of health and work together to decrease stress, accept and manage chronic illness, and find the healthiest version of you!
Whether you have been feeling stressed and overwhelmed and could use some support getting control back, or have recently been diagnosed with a chronic health condition and are unsure how to move forward, let's have a chat to discuss if working together feels like the right step for you!
No followed people