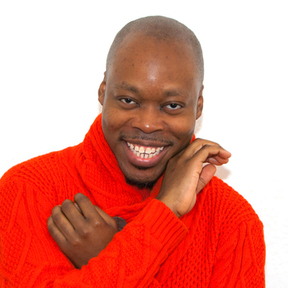 Kadeem is a meditation teacher, holistic wellness coach, energy healing practitioner, aromatherapist, hypnotherapist and inspirational speaker. He uses his gifts, skills and abilities to work with a variety of physical, mental, emotional and spiritual issues. He has worked with varying populations at Google, Yahoo, Verizon, Bloomberg, Audible, Mt. Sinai Hospital, New York Presbyterian Hospital, New York University, Brooklyn Friends School, Gibney Dance, The Actors Fund Arts Center, The World Policy Institute and others. His expertise has been featured in Forbes, Vogue, The Sunday Times, Martha Stewart Living, The Huffington Post, Dance Magazine, Medium, Heathline and other publications.
In addition to this he is the author of a cheeky book entitled, A Spiritual Guru Walked Into the House of a Cash Master…and the Rest Is History.
Shout outs and special thanks to Kadeem's teachers: Jeffrey V. Noble of The Noble Touch, Greg Toews and David Synder. Special mentions to the inspirational teachings of Grandmaster Choa Kok Sui, Master Stephen Co, Rocky Patel and Oprah!
No followed people