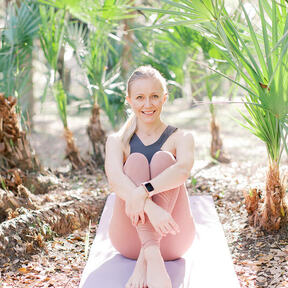 I am a registered yoga (RYT-200), meditation, and mindfulness teacher, and an Integrative Wellness Coach. As a guide, I support my clients through their journey of self-discovery, self-love, and holistic healing. I am devoted to helping women cure their emotional, spiritual, and physical concerns through modalities such as mindfulness, meditation, breathwork, and somatic practices.
My approach is to incorporate cognitive, holistic, and intentional strategies to bring about sustainable and lasting changes. My passion stems from a place of creating mind-body-soul balance.
In this fast-paced life, I focus on slowing down and flowing through experiences to stay grounded and present, no time-hopping allowed. I teach my clients how to go inward to better understand their emotions and achieve mental clarity, alignment, and holistic wellness so they can raise their vibrations and live fulfilled lives.
No followed people