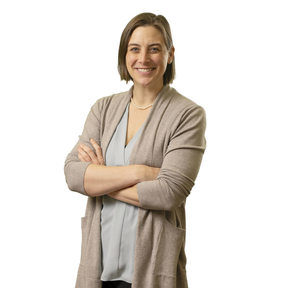 Jennifer Flynn is the owner of Grounded in Health PLLC, a small naturopathic practice in Bellingham, Washington which focuses on supporting patient autonomy and promoting wellness through education and patient empowerment.
She completed a residency in primary care and chronic pain management in the state of Vermont after graduating from Bastyr University. She has eight years of military experience as a MEDEVAC pilot including two deployments. She also has experience working in education and personal training; serving as a CrossFit coach for over 6 years.
Grounded in Health provides services in homeopathy, health/lifestyle coaching, nutrition/supplementation, movement modification, botanical medicine, craniosacral therapy, and hydrotherapies.

The ability to troubleshoot the complexities of life while continuously progressing the path of wellness requires gradual evolution, something she has explored as a mother, partner, doctor, and business owner. She is excited to share her experience and expertise to guide others along their wellness path.
"My goal is to give people the information they need to make informed wellness and healthcare decisions."
All images used for courses are provided by Freepik.com.
No followed people