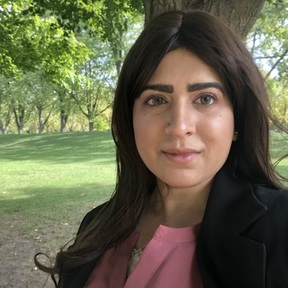 For the past 8 years, I have been providing virtual telemedicine services across Canada and the USA, with insurance billings.
My cases consist of addressing conditions in Women's Health, Men's Health, Children's Health and Geriatric Health.
My passions and specializations are in Gut & Hormone Health, Pregnancy/Fertility, Cancer Care, Autoimmune and Mental Health.
My three-way process to help achieve optimum health for patients, includes building a strong foundation by repairing the body's systems then adding systems of detoxification and drainage to help remove toxins and waste from the body and finally establishing pillars of health thru diet, lifestyle and supplements to help strengthen and maintain optimum health functions.
My goal with all my patients is to develop lasting relationships, while providing guidance for
optimal living. I do this thru heart to heart honest doctor-patent communication with compassion and clarity. I meet patients where they are, educate them and empower them to make informed decisions and take active participation in their own health.
My practice consists of using modalities such as Nutrition and Diet plans, Western and Eastern Botanical medicine, Chinese medicine, Ayurvedic medicine, Unani (Greco-Arabian) medicine, Native American medicine, German natural remedies, Aromatherapy, Bach flower remedies, Phythotherapy, Gem therapy, Energy remedies, Meditation and Mindfulness.
Looking forward to connecting, Dr.Mehreen,ND
No followed people