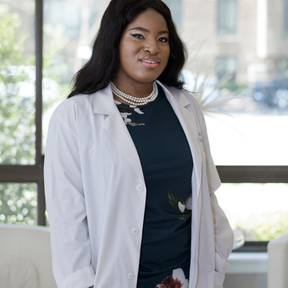 Dr. Ijeh was born and raised in Brooklyn, New York to Nigerian parents. In her free time, she enjoys cooking, spending quality time with her family, traveling, reading, and researching innovative trends in integrative medicine.
After obtaining her Bachelor's degree in Biology from St. Johns University in 2009, Dr. Ijeh went on to pursue a career in medicine.
She spent 3 years volunteering with:
The American Red Cross Association's Go Red for Women campaign
Mentoring in Medicine as a walking/fitness group leader for a group of middle-aged women in Harlem, New York
Mount Sinai's emergency room department
Tutoring/Mentoring middle school students in Brooklyn Charter Schools
In 2012, her career as a Naturopathic Doctor began. During her academic career, she preceptored with several prestigious doctors and institutions, such as:
Cancer Treatments Centers of America
Dr. Fratellone, a leading Integrative Cardiologist in New York
Dr. Artemis Morris, ND
Dr. Minna Kim, ND
After graduating from the University of Bridgeport College of Naturopathic Medicine in 2016, she trained at the Institute of Multidimensional Medicine.
Dr. Ijeh is a board-certified, licensed Naturopathic Doctor in Washington, DC, and Maryland. Her areas of focus include women's reproductive health, gastrointestinal disorders, autoimmune diseases, anxiety, and stress management.
No followed people