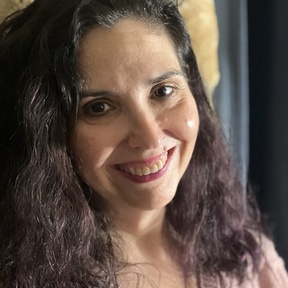 My name is Deanna Couras Goodson. I am a professional life and mental health coach, nutritional counselor and writer.  I love to help others and am passionate about making change, personally and professionally. I am a self-help junkie and when I was diagnosed with bipolar disorder, I learned that life needed to be lived differently for me. I've manufactured a good life for myself and my family, which I am very proud of.
I can help you get there. Successful self-changers follow a specialized process. It's really the same for any change, but I can apply my knowledge to help you overcome a multitude of things. I understand how it works because I've lived it. That's one of many reasons why I'm a badass. So, let me put my experience to work for you.
I have been trained as a life coach at Rhodes Wellness College in Canada and have received my ACC credential from the International Coaching Federation in May of 2019. I just completed the re-credentialing process. I love working with my clients and my peer coaches and enjoy everything they teach me so that I can pass my learning along to you. As a mental health coach, I am versed in Cognitive Behavior Therapy, Dialectical Behavior Therapy and Emotional Freedom Technique, aka Tapping. I also have certificates from the Institute of Integrative Nutrition in their Health Coach Training Program, Emotional Eating Psychology Course and their Hormonal Health intensive.
No followed people