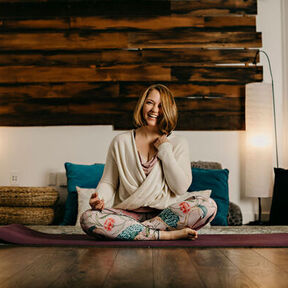 Cortney Whitebay is an Exercise Physiologist currently living and working in the beautiful Hudson Valley of New York, USA. Her areas of focus are Somatic Business Coaching, virtual personal training, and in-home retreats.
She started her career in healthcare before creating her company, Hudson Valley Peak Performance, where she offers her one of a kind SBC programming; a blend of personal training and strategic business/wellness coaching.
Cortney's passion is being present and available for her clients as they walk through their journey. She focuses on meeting her clients where they are with compassion and safety. Helping people heal from and prevent major injury/illness is the major tenant of HVPP's mission.
When she isn't working with clients from 6-96, Cortney is a mother of three and loves singing, traveling, and going on adventures with her friends and family!
No followed people