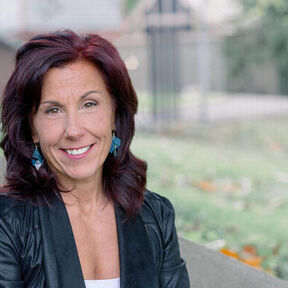 My passion and purpose are to empower women to break free from a diet-focused life so they can release what is weighing them down, fall back in love with their favorite selves, and live the healthy, vibrant and active life they so crave through my 6-Step Wellness for Life Program.
My story begins with overcoming a lifetime struggle of disordered eating and chronic dieting and releasing 130 pounds.
With warmth and humility, I describe my journey from someone who was barely surviving to a completely revitalized individual thriving as an accomplished Olympic triathlete, half marathoner, and award-winning fitness competitor.
In 2019, I was the recipient of the 2019 Woman-Owned Business of the Year and 2019 Award for Excellence in Health and Fitness. In 2020, I was awarded the WIN Woman of the Year. Further, in 2021, I was nominated as Ms. Health and Fitness of the Year by Muscle and Fitness Hers and placed 5th in my class. Most recently, I received the 2022 Award of Excellence in Health and Fitness.
I hold a bachelor's degree in business and communications from Carlow University and have more than 10 years of health and wellness experience along with 23 years of corporate marketing and leadership experience.
I am a Certified Lifestyle Weight Management Coach, Nutritionist, and Keynote Speaker.
I hold certifications from the ISSA, NESTA and Precision Nutrition in Fitness Training, Sports Nutrition and Lifestyle Weight Management. In addition, she is a licensed Facilitator and Master Trainer for the University of Pittsburgh Diabetes Prevention Lifestyle Balance Program and a member of the Women's Speakers Association.
I am a co-creator and Brand Partner of Savvi, an international athleisure line whose purpose is to inspire and support people to unite, grow, celebrate one another, and move forward together.
https://savvi.com/coachmaria
Further, in 2013, I was recognized by GNC as one of its most inspiring and transformational employees of the year. I previously served on the Executive Leadership Committee and Passion Committee for the American Heart Association's Go Red for Women, Pittsburgh Chapter, and am a former spokesmodel for the organization. Her story has been featured in many local and national publications.
No followed people