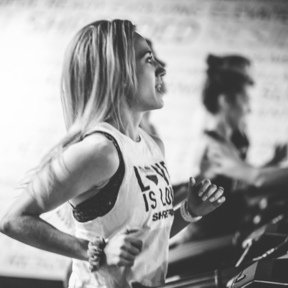 For as long as I can remember, I've wanted to help individuals strive and reach their highest potential.
In college, I began exercising and eating healthy to help manage anxiety and depression. I fell in love with the adrenaline rush of long runs and lifting heavy weights that I started running half marathons.
Running and lifting also helped me manage the stress of nursing school.
After passing my boards in 2016, I realized there was more I wanted to accomplish. I decided to become a Certified Personal Trainer in 2019 and began training clients 1:1 as well as working in a HIIT studio. I loved the personal interaction with my 1:1 clients and also the upbeat environment of my HIIT classes.
After being a CPT for a couple years, I realized again there was more to fulfill. I then became a Certified Running Coach in 2021 and, working mainly with beginners or runners getting back into the sport.
I am excited to help you on your wellness journey. I will guide you in anyway that I can and be your biggest cheerleader!
No followed people