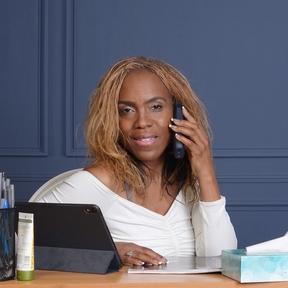 My name is Valerie, and I am a certified PCC ICF (licensed) Life Coach. I work for New York City Health & Hospital Corporation. I coach on transformational, empowerment techniques to students, patients, and clients.
Credentials:
Professional Certified Life Coach – ICF Erickson - International Coaching Federation.
Certified Dream Builder Coach – Brave Thinking Institute – Mary Morrissey
Master of Arts, Social Science, New York.
Bachelor of Science, Community Health, New York.
Associate of Arts, Commercial Art and Advertising, Texas State Technical Institute, Texas.
Author:
I am a new author with an upcoming book, "Addiction Kill, Steal & Destroy (John 10:10) Satan's Agenda to Terminate You – A Spiritual Guide to Overcoming Addiction & Loss." contracted with TBN Television Network.
No followed people