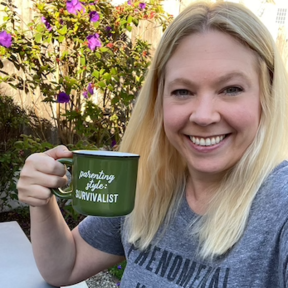 Lauren is a National Board-Certified Health Coach through the NBCWC and received her Health & Wellness Coaching Certification from Georgetown University. She has additional certificates in Emotional Eating Psychology and Nutrition & Healthy Living.

TruWelle health coaching evaluates the whole person - exploring physical, emotional, social, and psychological aspects of your health, then creating a personalized plan to reach your goals. No food restriction. No calorie counting. No food rules. It's about finding what works for YOU...because THAT's what will lead to big results and long-lasting change.
Lauren understands the mental and emotional struggle that comes with weight gain, weight loss, disordered eating, and extreme dieting. She's been there herself. It's a big step to let someone into your emotional eating world and she takes that invitation seriously, creating a judgement-free zone where clients feel safe to explore their health goals.
No followed people