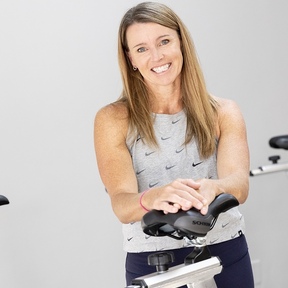 Hello. I'm Nichole, a nutrition & fitness coach, functional fitness and yoga instructor. I love to workout, especially with friends. I'm a Boston Marathon qualifier and was a competitive Crossfit athlete too.
My Story...I've been in the health and wellness field for over 20 years. As a military spouse, we have moved around a lot and I've been fortunate to have worked in a variety of health and wellness positions such as an athletic trainer, yoga and fitness instructor, health and fitness programs manager, and adjunct faculty at a few colleges to name a few. Recently, I went on to continue my health studies and graduated from Georgetown University's Health and Wellness Coaching program.
Working With Me...I will walk alongside you, helping you reach your desired health and wellness goals. I'll be here for guidance, helping to set goals, motivate you, and be your accountability partner. Anything is possible and I want you to see what is possible.
My success is your success.
Learn More About Me:
Website: www.wellnesscoachingcadre.com
intagram: noleary23
No followed people