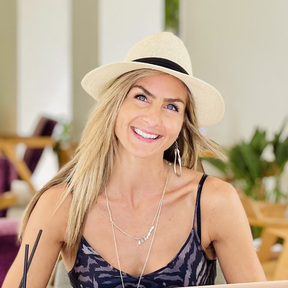 Welcome! My name is Nevena and as a Psychologist and Certified Master Health Coach, I have dedicated my career to helping people like you feel better, lose weight, and transform the habits that are holding you back from becoming the best version of yourself. I understand the struggles of emotional eating, depression, and anxiety, and I know how difficult it can be to make lasting changes on your own. That's why I am here to guide and support you every step of the way.
I started my journey as a psychologist and fitness professional, and I'm also a big yoga lover and Certified Barre Instructor. I have a unique approach that combines my passion for health psychology and fitness to help you improve both your mental and physical health. I believe that when you feel good in your mind and body, you can achieve anything.
I am not just your coach, but also a friend who will be with you throughout the journey. I will be there to cheer you on, hold you accountable, and help you overcome any obstacles that come your way. I will help you set realistic goals, solve your concerns, create a personalized plan, and guide you through the process of making lasting changes.
I am excited and committed to helping you achieve your health and wellness goals. Together we can make it happen. Let's start your journey to a happier and healthier you today.
No followed people