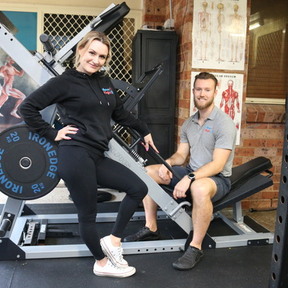 Move Right EP consists of an exercise physiologist and a personal trainer. Our exercise physiologist (Daniel) has undergone over 4 years of university training to become accredited as a Clinical Exercise Physiologist. Daniel has been practising for almost 9 years as both a personal trainer and exercise physiologist.
Sarah is our personal trainer. Sarah is amazing at connecting with you being a mum, she knows how difficult it can be to put yourself first. Sarah delves into real strategies that you can use to get more from your health.
At Move Right EP we work with you, we don't just dictate to you. You are in control, we guide you in the right direction. Our coaches keep you accountable, and provide you with education around training, nutrition, stress management, sleep and more.
Once you experience working with a Move Right EP coach you will feel listened too, empowered and find success in your goals, whatever they may be. Don't keep waiting, Move Right EP was made for you, we are here to help you!
Take the leap and reach out today, you won't regret it!
No followed people