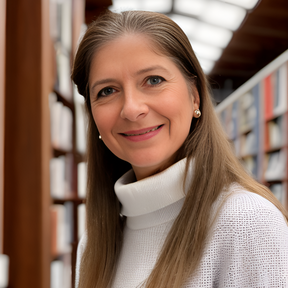 Maricel K. Rocha, a dedicated Integrative Health Coach, specializes in guiding clients towards enhancing their health span—the time spent in optimal health. Through personalized coaching programs, Maricel supports individuals and groups in developing essential habits for a vibrant and fulfilling life. She focuses on slowing down aging, chronic disease prevention, weight optimization, sleep and energy improvement to help clients unlock their youthful potential.
Born and raised in Argentina, Maricel studied Biochemistry at the National University of Rosario, Argentina, and later earned her Master's in Science in Biotechnology from the University of São Paulo, Brazil. With a diverse background in liver transplantation research, vaccine production, gene therapy for cancer treatment, yoga instruction, and Reiki practice, Maricel has developed a holistic understanding of health and wellness. Believing that traditional Western medicine's approach to chronic diseases lacked focus on the mind and spirit, she sought answers beyond academia. Her journey led her to work for a Nutritional Supplement company in Los Angeles, where she discovered her passion for coaching.
In 2018, Maricel began her wellness coaching career and graduated from the Institute of Integrative Nutrition in 2020. Since then, she has developed a thriving coaching practice, assisting clients in both English and Spanish from around the world. Maricel is committed to merging her love for learning, science, uncovering universal truths, and helping others through an integrative approach to wellness and chronic disease prevention, ultimately expanding her clients' health span.
No followed people