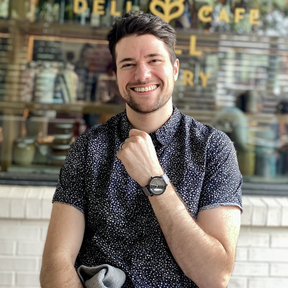 Jake Mayers is a Transformational Coach that helps people regain control of life.
Jake turned the pain of his 15-year battle with Chronic Lyme Disease into his mission to help others. But first, he failed Kindergarten- yes, it's okay to laugh. That was when he began cultivating the ability to respond to challenges in an empowering way. He learned to embrace his unique differences as opportunities, rather than obstacles. That mindset propelled him through Lyme Disease and into launching a coaching business to help people live more fulfilled lives!
Jake has a unique ability to connect with and support people through difficult times. He endured years of treatments, during which he was unable to function. He learned the hard way, but eventually turned things around. He went on to develop a signature WORTH Coaching Model to help others do the same. Jake's work surrounding The WORTH Model has delivered massive, sustainable transformations.
He's an action-oriented empath who can't wait to be present with you as you overcome your obstacles and thrive.
No followed people