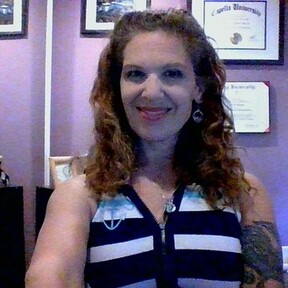 Dr. Jill Chasse is Public Health Doctor with a clinical concentration in Perinatal Epidemiology and Psychopathology. Her passion is to identify and reduce risk factors (both physical and psychological) for adverse outcomes from pregnancy through infancy by teaching and guiding her patients.
She is a Certified +HeartMath Practitioner. +HeartMath is an evidence-based system of cutting edge-brain science for stress reduction and symptom management, utilized by the military, VA, NASA, and many hospitals and medical schools including Stanford and UCLA.
Her experience and education focused on applied epidemiology, implementing interventions to decrease the negative impact of events during pregnancy on pregnancy outcomes that include maternal, fetal, and neonatal health.
Her academic strengths are in preventive medicine with a post graduate focus on tropical medicine and global maternal & infant health including clinical trauma, neuropsychology and psychophysiology.
Dr. Chasse holds a Doctor of Public Health Degree (DrPH), a PhD in Health Administration/ mental health concentration, Doctor of Indigenous Medicine Degree (IMD), Master of Science in Psychology, and Master of Public Administration in Public Health and Project Management as well as Post Graduate certificates in Tropical Medicine, Global Maternal Health, Neonatal Health and Psychiatric Epidemiology. She was trained through the ACPM for Health and Wellness Coaching and is a Certified Functional Medicine and Clinical Trauma Specialist through Arizona Trauma Institute.
She is a professional member of ACPM and ACLM (American College of Preventive Medicine and American College of Lifestyle Medicine and the International Registry of Midwives. She is dedicated to providing evidence based health and psychology education and support to her patients.
Dr. Chasse is also a certified childbirth and breastfeeding educator and first responder
Dr. Jill is a certified EMT and has worked as an Emergency Medical Responder for Maryland Responds Medical Reserve Corps as a volunteer field epidemiologist, and is currently a volunteer Duty Officer for the American Red Cross Disaster Action Response Team/ Service to the Armed Forces (SAF) and Volunteer State Coordinator for Postpartum Support International (PSI).
No followed people