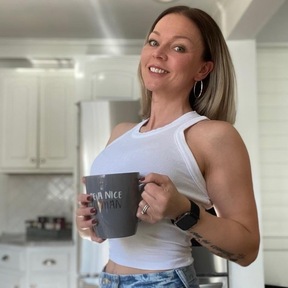 As a seasoned healthcare professional with over 20 years of experience, I am naturally inclined to serve in a health capacity outside of my formal medical training. After years of caring for patients, it became clear that I wanted to move into a "preventative" role versus the curative role that I had played for so long. An autoimmune disease diagnosis in 2011 compounded with my involvement in competitive bodybuilding is what motivated me to further educate myself on how to use nutrition to improve my overall health and reach my fitness goals as well. I am a certified health and wellness Coach through the Integrative Institute of Nutrition, as well as a Fitness Nutrition SPecialist through NASM.
I truly enjoy helping people and educating them on how whole-person health can significantly improve their quality of life. I support and educate individuals who have the desire to improve their lifestyle through the restorative power of food and mindset shift. My motto is "it does not have to be excessive to be effective". Small, actionable steps lead to big results!
My goal is to share and show how to live a full, happy, healthy, and satisfying life without rules, restrictions, or reservations. I am here to teach you how to reach your goals and surpass them! I would love to be a part of your journey.
No followed people