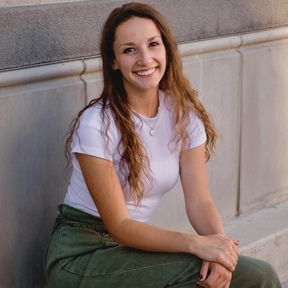 Hello! I am a health and wellness coach. I am happy to call Utah home for now, but love traveling abroad as well as to other states. As I have travelled I have met with so many different types of people and learned how each person copes with mental and physical burdens differently. Fitness is something I am very passionate about and believe it should needs to be individualized. Because every body is different! I focus on running and endurance exercises as I personally participate in marathons, triathlons, and ultramarathons. I am confident in my abilities to cheer you on as you become your best self!
I am ISSA certified as a personal trainer and continue to take a lot of health classes as I go to school to become a nurse. I love learning about anatomy and physiology and believe that our bodies do so much for us! I am currently working full time helping diabetic patients achieve more mobility and control of their health.
My goal for my clients is for them to feel empowered by their ability to achieve their goals. Together we will create plans and a safe place for honesty and accountability. We will personalize your fitness plans to meet your schedule, goals, and current health level.
No followed people