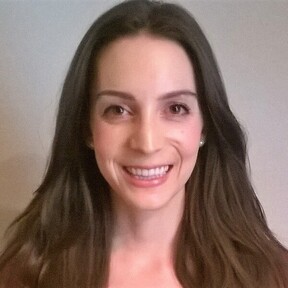 Welcome! My name is Adrianna and I am an occupational therapist specializing in health and wellness. I hold a Bachelor's degree in Sports Medicine from Pepperdine University and a Master's degree in Occupational Therapy from the University of Southern California. During my studies I gained extensive knowledge in physiology, anatomy, psychology, exercise prescription, and how to encourage lifestyle adaptations that promote holistic wellness. This knowledge has enabled me to help others achieve their health and wellness goals in a personally meaningful and realistic manner to ensure that the positive lifestyle changes are sustainable. My areas of focus include stress management, time management, management of chronic conditions, such as chronic fatigue syndrome and type II diabetes, sensory processing differences, picking eating in children/teenagers, as well as overall well-being for postpartum mothers and college students.
During my time as a collegiate student-athlete, I experienced seasons of poor health due to over-exercising, not properly fueling my body, and poor stress management. Having personally experienced the pervasive effects of poor health I became even more passionate in empowering others to be proactive in addressing their health. By using my professional knowledge, as well as the help of a naturopath, I am now experiencing the greatest health of my life and have greater resiliency which allows me to accomplish so much more in my day to day life. I want you to experience the same and I would love to partner with you on your wellness journey and equip you with tools for you to reach your fullest potential!
I welcome a free 15 minute consultation to discuss any specific questions you may have and I look forward to meeting with you.
No followed people