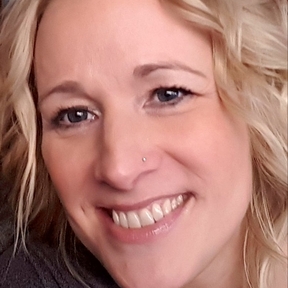 Hi beautiful souls! My name is Dixie and I am a Hypnotherapist, Personal Trainer, and Nutritionist with a medical background of twenty-four years. I spend eighteen of those years in Obstetrics and Women's Health. I have also spent the past three years on research in Men's Health.
I have been practicing Hypnotherapy for three years. My greatest passion and purpose is to help others overcome addictions and trauma, gain self-worth, confidence, and feel loved and accepted. After ten years of helping people in reaching their health goals through proper nutrition and exercise, I felt like there was a piece of the puzzle missing... the mental health piece. I wanted to be able to assist my clients in getting to the roots of their problems, the parts that created an addiction, eating disorder, unworthiness, low self-esteem, and other traumas. That's when I decided that with the highest recovery rate at 93%, Hypnotherapy was the piece I had been missing in my career.
At that time, my daughter, who had been an addict for six years, had finally decided that she was ready to turn her life around. I also had custody of my grandson, who was non-verbal and in several different types of recommended therapy. I knew that I could also help my family with Hypnotherapy. My daughter is now three years clean and sober, and my grandson has made such amazing progress!
My Hypnotherapy specialties are in Weight Loss, Addiction, Stress Management, and Behavior Modification. However, Hypnotherapy is extremely successful for many different areas. My Personal Training programs are uniquely individualized for each person with a balance of cardio, core, strength, and flexibility. Nutrition coaching includes meal modifications and supplement recommendations.
I would love to have the opportunity to help you set your goals and become the best version of yourself!
No followed people